MIDI! Original Music, jazz, easy, classical





MIDIFINGERS
WEB DESIGN
INFORMATION


©
These speakers were created for me by KNIGHTMAGIC
A little "911 Music"
I wrote this for a new page for NightOwl
I find that music sounds not so great on the web
when you don't have a decent player,
or a good soundcard,
so if this music sounds
like it is squeezed thru a phone wire,
IT IS!
Download a great player, called beatnik from
H E A D S P A C E
You could also go to my fun page!
(as if this wasn't)

~~~NEED SOME MUSIC?~~~
A look at my LICENSE

DON'T HEAR MUSIC?
First off, if you don't hear music on this page,
you have a little work to do.
Not to worry, just download a midi player at either

| | | |
| --- | --- | --- |
| | or | |
Have music? Thats better!
O.K., I know most of you know this,
but you have to have a server who can upload your files
I know, you knew that, didn't you?
Personal checks need 7 days to clear.
Then I will send you the code
to put on your page to make it work,
and the midi, created for just for you!
Okay then all you have to do is fill out my form!
Everything is very simple.
just press on the highlighted word,
LETS GO!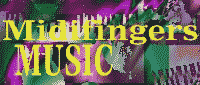 LINKS!

---


The Gallery
is a collection of midi works
I have composed for web pages..
Go ahead and explore!
The GALLERY was put together by
Master Gregory, the Keeper at the Inn of the Ways


Midi for singers, instrumentalists


Got a minute for a cup of coffee
at the cafe?

KNIGHTMAGIC
There is a special knight in this cyberworld,
who weaves web magic!!
He has honored me by using my music on these pages.

RICHARD MIKULS
and



A special thank you to a friend for all the patience and encouragement,
while learning about midis and the software needed. Thanks RICH!
---
Midi page | Ifish.net | Web Design | Midi Order | License | The Blue Cup Cafe | Gallery of dreams | Web Special | Fun Page